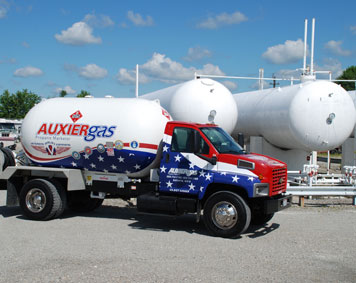 Auxier Gas helps give veterans a lift when they need one.
Imagine returning home from combat, facing devastating injuries, and long-term hospitalization in a facility hundreds of miles away from your family. Imagine somebody can bring you together. Auxier Gas joined forces with the Veterans Airlift Command (VAC) to help them achieve their mission's goal. The VAC is a national organization that provides free air transportation to wounded veterans and their families for medical and other compassionate purposes, through a national network of volunteer aircraft owners and pilots. They focus on the veterans of Iraqi Freedom and Enduring Freedom (Afghanistan).
As part of our effort to be actively involved in our local communities, Auxier Gas currently makes a donation to the Veterans Airlift Command for each gallon delivered to our customers by the VAC Truck. The truck will be making deliveries throughout the Southwest Ohio and Northern Kentucky areas, as well as participating in local parades on National holidays.
Our newest propane delivery truck is a patriotic-themed truck and is decorated to celebrate patriotism, the five military divisions, and the Veterans Airlift Command. The Veterans Airlift Command worked with Auxier Gas to design the truck, and it is the only one of its kind in the nation supporting the VAC.
Not only is Auxier Gas making a donation, but we are giving our customers the opportunity to make a contribution as well. Customers just have to add their contribution to their bill total and we will happily forward the contribution on to the Veterans Airlift Command. For more information or to make a contribution, please contact Auxier Gas at 513-724-7700.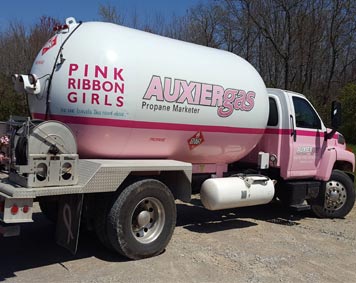 In 2008, we established our Customer Appreciation and Classic Cars "Cruize In" which raises money for the Pink Ribbon Girls. The Pink Ribbon Girls was founded by breast cancer survivors who have a passion for supporting and empowering others who currently in the fight against breast and women's reproductive cancers. Their mission is to make the burden lighter. They strive to balance the fear and uncertainty that breast and reproductive cancers bring to individuals and families by providing FREE direct services of healthy meals, housecleaning, rides to treatment, and peer support to our clients throughout Ohio(Dayton, Cincinnati, and Columbus Metro areas), to ensure that "No One Travels This Road Alone."
"We are happy to support our local organization Pink Ribbon Girls because it gives us the opportunity to give back to our community as the Pink Ribbon Girls do. The pink truck and grills are used by our company at community events to raise breast cancer awareness. The reason we chose to support breast cancer is because if we look around someone has been affected by breast cancer or some form of cancer." – Jodi Stephens, Vice President
A percentage of each gallon of Auxier Gas propane delivered in our pink trucks is also donated to the Pink Ribbon Girls.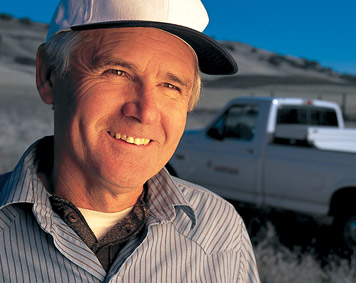 Auxier Gas customers are able to make a donation to the Veteran's Airlift Command by completing the form below or by phone by contacting Auxier Gas at 513-724-7700. You also have the option to add your contribution to your total monthly bill. In addition, Auxier Gas will also make donations to the Shriner's Burn Hospital for Children and the American Breast Cancer Foundation this year. Please let us know if you would like to make a contribution to either of these important causes on your behalf. Thank you for your support.