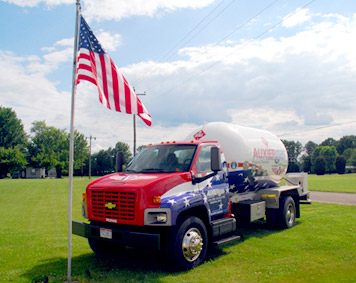 You will always receive quality service and savings with Auxier Gas.
Auxier Gas, Inc. was established in 1946 and is a 3rd generation company headquartered in Batavia, Ohio.
We specialize in supplying propane for residential and commercial purposes such as residential home heating, cooking, water heating and clothes drying, and commercial business heating, the operating of fork lifts and much more.
We proudly service and deliver propane to Cincinnati, Lebanon, Batavia, Goshen, New Richmond, Loveland, Indian Hill, Mt. Orab and Georgetown in Ohio.
In Northern Kentucky we deliver propane to Alexandria, Wilder, Kenton County, Covington and Erlanger.