Mammoth Cave National Park runs on Propane Autogas!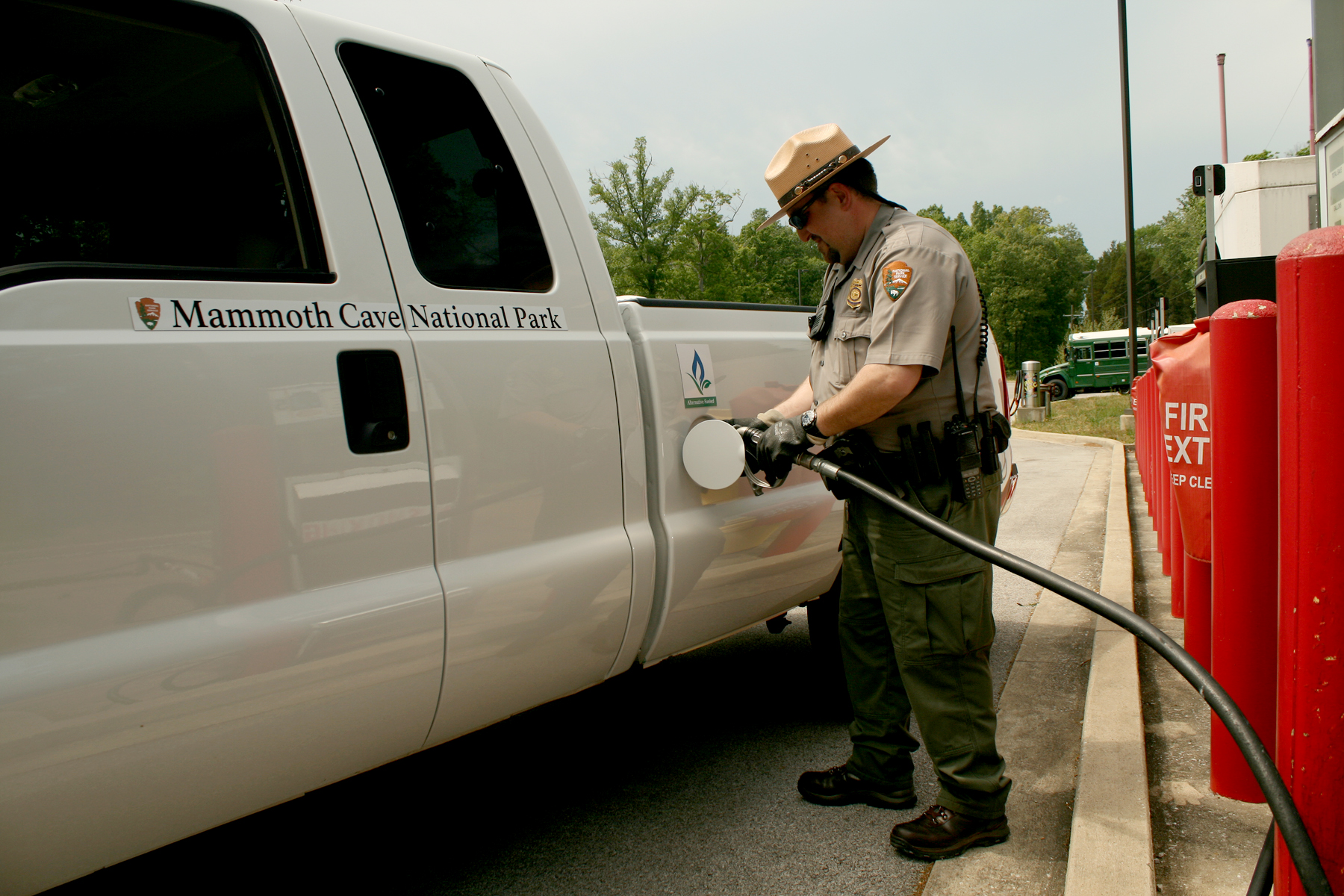 Auxier Gas is a Greater Cincinnati Propane company dedicated to serving all of tri state area. Many of our customers visit Mammoth Caves in Kentucky. Auxier Gas wanted to share this story of how the National Park service is using propane autogas to fuel their fleet of trucks and buses. Propane autogas is an affordable, clean fuel source which is produced here in the United States. This story was originally posted by Karen Henry of Energy Manager Today. The source link is at the bottom of the story.
To help Mammoth Cave National Park(MCNP) in Kentucky reduce its energy consumption, the Propane Education & Research Council (PERC) has donated propane-powered off-road and stationary equipment to fuel park operations.
Worth more than $62,000, the propane-powered equipment includes three John Deere zero-turn mowers, two Generac portable generators, and a CleanFuel USA propane dispenser featuring eConnect, a fuel network management system for electronic dispensers.
Not only does using propane-powered equipment help MCNP reduce greenhouse gas and carbon emissions and lower operating costs, it also advances the National Park Service Green Parks Plan, which is aimed at reducing dependence on foreign oil, mitigating effects of climate change and conserving energy.
In addition to PERC's recent donation of propane-powered infrastructure and equipment, MCNP operates eight propane autogas Bluebird school buses and two propane autogas Roush CleanTech Ford F250 pick-up trucks.
MCNP's sustainability efforts began in the late 1990s when it partnered with the Kentucky Clean Fuels Coalition (KCFC), which was instrumental in securing the donation of the first eight propane autogas buses, as well as cultivating MCNP's relationship with PERC. KCFC has been advocating for alternative fuel usage and supporting the National Park Service since it was established in 1993.
http://www.energymanagertoday.com/mammoth-cave-national-park-powered-propane-0102938/